Veterans Benefits
The first step to applying for veterans benefits is to fill out the Application for Compensation and Pension, VA Form 21-526.  Applications, including this one for veterans benefits, can be found at the VONAPP Website.
Watch this short video for tips on how to get the most beneficial Doctors/Experts Opinion letter (Nexus Letter):

In order for you to qualify for veterans benefits, the claim must be related to your time of service, meaning that a physical or mental disability must have been incurred during your time of service or must have been aggravated by your service.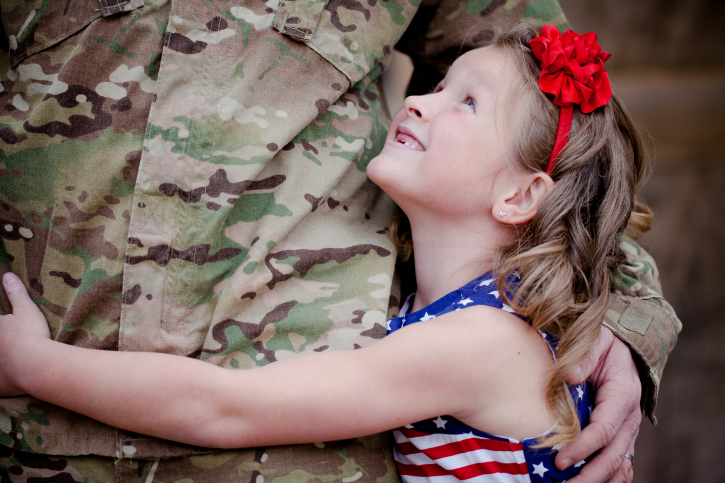 Some examples of injuries that would qualify you for veterans disability benefits are:
Military sexual trauma
PTSD (Post-traumatic stress disorder)
Various physical injuries
The VA will most likely schedule you for an appointment to be examined by a VA doctor, who should have full access to all of your medical records.  Once your application and your medical records have been reviewed, a decision will be made and you will be notified about your eligibility for veterans benefits via mail.
If your case for veterans benefits is denied, you can then file a Notice of Disagreement, also called an NOD.  It is important that you file your NOD within the year that the initial denial was made or else you will have to repeat the process. The VA will then review this claim and issue a Statement of the Case, or SOC.
You can also file a formal appeal using VA Form 9, which needs to be filed within 60 days of the date of your SOC.  The Board of Veterans Appeals will then receive your claim and will schedule a hearing for your case and a Judge at the BVA will make the decision.  If your claim is denied at the BVA, you have 120 days to file a claim with the United States Court of Appeals for Veterans Claims, an appellate court separate from the VA.
Since this process can sometimes be intimidating, feel free to contact our veterans benefits attorneys with any questions about veterans benefits. We are veterans benefits attorneys that are more than willing to help you determine whether you could qualify for any veterans benefits, or answer any other questions that you may have.  Even in the case that you don't quality for veterans benefits, we will help steer you in the right direction.
Veterans Benefits FAQs
Do I Need a Veterans Benefits Attorney to Represent Me?
As of June 20, 2007, laws were changed in regards to hiring a veterans benefits attorney, giving veterans a choice as to when and if they would like an attorney at any point, so long as it is after the Notice of Decision has been issued.  Statutes set veterans benefits attorney fees and are done conditionally, meaning that you are only responsible to pay a fee if the claim was successful.
Can My Survivors Receive Veterans Benefits?
Yes, those benefits are called Dependency and Indemnity Compensation (DIC).
Veterans Association Pension Benefits
Veterans Association pension benefits have certain eligibility requirements, like any pension benefit system does.  To qualify for VA pension benefits you must be a veteran who is permanently and totally disabled, have little or no income, and be 65 years of age or older.  Also, a veteran can qualify for VA pension benefits if they served at least 90 days of active military service, one day of which must have been during a war time.  VA pension benefits also require that the countable family income is below a certain point and that the veteran was not dishonorably discharged.
Veterans who are more severely disabled might qualify for Aid and Attendance or Housebound benefits, which are both paid in addition to the basic VA pension benefits.
There are a number of things that have an effect on which VA pension benefits you are eligible for.  If you are not positive that you meet the criteria for VA pension benefits, you can fill out an application to determine this.  We are more than willing to help you determine which VA pension benefits you are eligible for and help you to weed through this sometimes difficult process.
VA Pension Benefits FAQs
What Exactly is Countable Income?
A countable income includes income that comes from the surviving spouse and any children that are eligible.  This could include earnings, retirement payment, disability, interest and profit from a business.  Keep in mind that some expenses, like medical expenses for example, might not be included in your annual income, and will lower the total countable income.
What is the Difference Between Aid and Attendance Benefits and Household Benefits?
Both types of benefits are paid in addition to a monthly pension, but they do differ in a few ways.  To receive Housebound benefits, the veteran must have a single permanent disability valued at 100% disabling and as a result is confined to his or her immediate surroundings.  Aid and Attendance, on the other hand, is for veterans who require another person to help them with daily personal functions, are bedridden, blind or patients in a nursing home.  It is because of the slight nuances in the qualifications for these types of veterans disability benefits that a veteran cannot be eligible for both.
Watch this short video for information on what to do if you think you may have been exposed to Agent Orange: