Fosamax (Alendronate)
Fosamax is a product distributed by Merck & Company that's used to alter the cycle of bone formation and breakdown in the body. Fosamax slows bone loss while increasing bone mass, which may help prevent bone fractures.  This product can be taken as a solution once a week in the morning on an empty stomach, or as a pill once a day in the morning on an empty stomach. Fosamax is a product is used to treat or try to prevent osteoporosis that is caused by menopause or by taking steroids in men and women.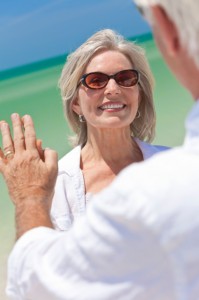 Fosamax Lawyer
Bander, Bander & Alves is reviewing cases involving individuals who have suffered serious injury, including Fosamax femur fractures or wrongful death, after taking Fosamax. Manufactured by Merck & Co., Inc., Fosamax® (alendronate) is a bisphosphonate drug that is marketed, advertised, distributed and sold for the treatment of osteoporosis and Paget's Disease.
The FDA approved Fosamax tablets on Sept. 29, 1995, and the oral solution on Sept. 17, 2003. Fosamax is in the non-nitrogenous class of bisphosphonates, meaning that it contains a nitrogen atom. Other drugs within this class, such as Aredia® and Zometa®, are used in chemotherapy but are not indicated for use in treating non-cancerous conditions like osteoporosis.
Fosamax Side Effects
Fosamax side effects may include:
femur fractures
osteomyelitis: inflammation of bone marrow
osteonecrosis of the jaw (ONJ): a condition also known as dead jaw disease, jaw death, bisphossy jaw, and avascular or aseptic necrosis of the mandible/maxilla
Fosamax and Esophageal Cancer
On July 21, 2011, the FDA issued an update regarding its review of studies evaluating whether oral biphosphonate drugs such as Fosamax may be linked to an increased risk of esophageal cancer. The FDA "has not concluded that taking an oral biphosphonate drug increases the risk of esophageal cancer" despite contradictory findings in studies evaluating the potential link between biphosphonate drugs and esophageal cancer. The FDA is continuing to evaluate the available information and will provide additional updates as they arise. Additional biphosphonate drugs cited in the update include Actonel® (risedronate), Atelvia® (risedronate delayed release), Boniva® (ibandronate), Didronel® (etidronate) and Skelid® (tiludronate). Patients are being advised to consult their healthcare providers about the benefits and risks of taking oral biphosphonates and are urged to report any adverse side effects.
Fosamax Femur Fractures
In the Feb. 23, 2011, the Journal of the American Medical Association (JAMA) published a study concluding that bisphosphonate use nearly triples the risk of drug-related femur fractures in patients who have taken the drug for more than five years.
The FDA issued an alert to physicians in January 2011 regarding atypical fractures of the femur associated with the use of bisphosphonates like Fosamax.
On Oct. 13, 2010, the Food and Drug Administration (FDA) revised the warning label for Fosamax and other bisphosphonates warning of the "risk of atypical fractures of the thigh, known as subtrochanteric and diaphyseal femur fractures, in patients who take bisphosphonates for osteoporosis." Atypical subtrochanteric femur fractures (fractures in the bone below the hip joint) and diaphyseal femur fractures (fractures in the long part of the thigh bone) are rare but have been predominantly linked to patients taking bisphosphonates.
A study released in the March 20, 2010 issue of the New England Journal of Medicine found that women who took Fosamax for long periods of time suffered an unusually high rate of femur fractures. The fractures had a signature horizontal pattern, and all occurred as a result of falls from standing height or less. The study, conducted by the Hospital for Special Surgery at Weill Cornell Medical College in New York City, included 15 women who took Fosamax for more than five years before suffering a femur fracture. Two-thirds of the women studied had taken Fosamax for seven years or longer.
The study's authors concluded that Fosamax slows down the development of strong new collagen or causes microdamage in the bone, making its users more prone to fracture. The authors reportedly plan to analyze their findings in a prospective study.
Fosamax and ONJ
ONJ is a painful and disfiguring condition resulting from infection of the jaw and exposed portions of bone inside the mouth, causing the jaw bone to decay and die. Symptoms may take weeks or months to become evident and may develop following trauma to the tooth, such as an extraction or other dental surgery that exposes jaw bone. While almost all cases of ONJ have occurred following dental work, several cases have been reported as having occurred in the absence of dental work when bone is exposed and subject to infection.
Throughout the 1990s and 2000s, medical articles and studies reported the frequent and common occurrence of ONJ following the use of nitrogenous bisphosphonates used for chemotherapy. Because Merck reported and acknowledged Fosamax side effects concerning irritation, erosion, and inflammation of the upper gastrointestinal tract, we believe that this manufacturer knew or should have known that Fosamax, as a nitrogenous bisphosphonate, shared an adverse event profile similar to that of the other drugs within this specific subclass of bisphosphonates.
In addition, our Fosamax lawyers believe that Merck knew or should have known that bisphosphonates also inhibit the development of blood vessels in an organism or tissue of an affected area, resulting in an inadequate supply of blood, specifically to the lower and upper jaws. As a result, a minor injury or disease can turn into a non-healing wound that may then progress to widespread bone death and inflammation of bone marrow.
On January 7, 2008, the FDA issued an alert regarding the possibility of severe and sometimes incapacitating bone, joint, and/or muscle (musculoskeletal) pain in patients taking bisphosphonates. The alert said that severe musculoskeletal pain may occur within days, months, or years after starting a bisphosphonate.
An article about bisphosphonate-associated osteonecrosis of the jaw in the Oregon Dental Association's March 2006 newsletter cites an increasing number of complications associated with the use of bisphosphonate drugs and specifically names Fosamax as being associated with development of a disorder involving non-healing, necrotic exposure of bone in the jaws. The article uses the term bisphosphonate-associated osteonecrosis of the jaw (BONJ).
Some state dental associations are now advising dentists to refrain from using any invasive procedure, such as drilling a cavity, on any patients who are taking Fosamax. Once osteonecrosis begins and becomes symptomatic, it is very difficult to treat and is not reversible.
Contact a Fosamax Lawyer
If you or a loved one took Fosamax and experienced femur fractures or any of the above conditions and would like more information about potential Fosamax lawsuits, contact attorney David F. Bander by email or call 1-800-286-8686.
*On May 23, 2011, the U.S. Judicial Panel on Multidistrict Litigation (JPML) ordered that all Fosamax femur fracture lawsuits filed in federal court be transferred to the U.S. District Court for the District of New Jersey before Honorable Garrett E. Brown, Jr. in In re Fosamax Products Liability Litigation, MDL 2243.