Client Stories
Please see our list of Client Stories. Let us know if you would like to speak to a previous client personally as most of the clients listed here are happy to talk to you directly if you have any questions about the services we offer. We want you to feel comfortable and confident in knowing that you have made the right decision choosing Bander Bander and Alves to represent you.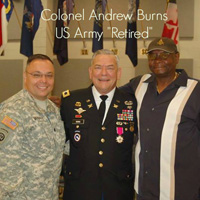 I served 31 years in the United States Army with tours in Korea, Germany, Iraq, and Afghanistan and loved it. However after retiring, I was not getting the full benefits I felt I was entitled to. After trying unsuccessfully to file the claim myself, I was recommended to Bander, Bander, and Alves by a very good friend of mine.
When I had filed the original claim on my own, it was confusing, took me forever and I had a big thick file of paperwork. Even going to the VSO (Veteran Service Officer) felt I had no one to really advocate for me and there was certainly no sense of urgency, it was me against the system. Once I handed it over to Bander, Bander, and Alves, they knew exactly what to do with it. They are extensively familiar with the forms, the strategies and most importantly the legalities of the veterans claim system. They entered an appeal that was clear, concise, and exactly to the point, in order to get me the desired result.
They tell you the truth and if you don't really have a claim, they will tell you that too and not take you for a ride. I am glad they are on my team, as I certainly wouldn't want to face them in court. I continually recommend anyone who is a veteran like myself, to Bander, Bander, and Alves.
Andrew Burns
COL, LG
United States Army
(To view the complete official signed testimonial, click here) 
---
I have Post Traumatic Stress Disorder very badly resulting from my military experience in Vietnam and had been fighting with the VA forever. PTSD is very hard to prove and there were lawyers who did not want to even bother with my case because there was not enough evidence. Bander, Bander and Alves totally went to bat for me. They are honest, hardworking, decent human beings. They coached me through the whole process, always took my calls and truly helped me get what I needed. Anyone who has a VA problem I give them their number, because I know they will be in great hands. I'm not sure where I would be today without this law firms help with my claim.
Jeffrey Atherton
VA Veteran from Vietnam
---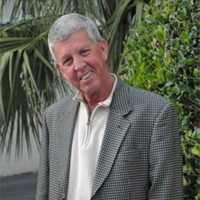 I had originally hired a very large law firm to help me with my meningitis case which I contracted during military service. After 6 ½ years and still no result, I happened to run into a fellow vet at a Happy Hour and he recommended Bander, Bander and Alves to me. It turned into the best Happy Hour I have ever been to as this week, less than a year later, my wife and I went to court with Steve and Dave Bander and stood in front of the judge. I have been in court many times and in my 62 years on this rock I have never seen lawyers perform as eloquently as these gentlemen did this week, my wife and I were both very, very impressed. Our only regret is that we did not hire Bander, Bander and Alves sooner before I wasted over 6 years of my life with another firm. To say yes I would be willing to give them an endorsement is an absolute understatement. I shall be sending any vets I run into that are in need of help, to Bander, Bander and Alves in future. You could not find a better pair of attorneys anywhere. Thank you!
Bryan Harris
---
I served in the Air Force from 1966-1970 and was stationed in many places including Vietnam, South Korea and Okinawa . After trying unsuccessfully to negotiate with the VA in regards to benefits on my own, I was recommended to Bander, Bander and Alves by my cousin who had successfully used them in the past. The attorneys stood up for me and really worked hard to get me the compensation I rightly deserved. I found their performance to be excellent; they are good people. I will be recommending them to any veterans I come across who need help.
Edward Hayes
---
I have hired Steven Bander on more than one occasion to represent me. Each time he has been tremendous, he really takes a personal interest, you are not just a number to him. Steven genuinely seems to care about each case, when he starts something he does not let it go until he has done the best possible job he can. When Mutual of Omaha did not want to give me the benefits I was entitled to Steven went out of his way to fight for me and presented such a case in front of the judge that he won an appeal that rarely is ever successful. He often takes on disadvantage people like myself who perhaps another law firm may deem a lost cause. If any prospective clients ever feel they need to talk to a previous client please feel free to have them call me. I cannot thank or recommend Bander, Bander and Alves enough.
Bill Lacourture
---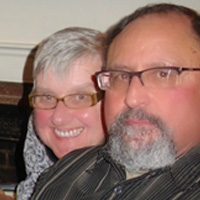 I was seriously injured at work and hired an attorney to represent me in my workman's comp, pension and social security claims. Unfortunately due to this attorney's negligence I lost the case. I hopelessly tried to handle it myself but eventually relented and called Bander Bander & Alves to see if they would take over the case. After thoroughly reviewing my paperwork they agreed. It took over 2 years but they did not let up and not only won the case for me, but got me 10 years of back pay! My life would be very different today had it not been for the hard work they put in on my case. They are professional excellent lawyers who will tell you the truth. Due to the many months of meetings during the course of this case, both on the phone and in person I am proud to say we became friends. I would trust them with my life. There are not enough right words to describe how grateful and impressed I am with Steven and David Bander.
Arthur Brown
To see a video testimonial from Arthur & Carol Brown, please click here  

---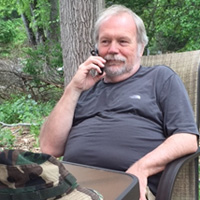 In the early 70's I served in Vietnam and was in the jungle for a full 12 months. Due to circumstances during that time I have since suffered Post Traumatic Stress Disorder, tendinitis and am now struggling with lung cancer due to Agent Orange.
We have been working with Dave Bander as our attorney for the past 5 years as various new issues have arisen. He worked so hard on our cases, constantly remaining on top of everything. Dave goes over and above, always returns phone calls / emails promptly and calls to explain what is going on keeping us updated regularly. He is the best, I am not sure there is anyone else like him out there. I recommend him to everyone, he is absolutely wonderful.
Scott Donahue
Combat Veteran – Agent Orange Victim
To see a video testimonial from Scott Donahue, please click here  

---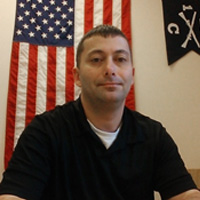 I am a Veteran's Service Officer (VSO) which means I help veterans with their local issues – taxes, housing etc. I have known Dave Bander for many years and as he is versed in the legal side of the veterans claim I have often used him as a resource for my work. When the need arises I will call him for advice on my cases and he is always more than willing to assist. Dave is committed to the welfare of veterans and disposed to take his time to answer my questions. Often he will give me legal advice that is the difference between the claim being approved or not.
If I have a more difficult or involved case that is beyond our scope I will refer that client to Dave, feeling fully confident I have placed them in good hands and that he will go above and beyond to get my client his outcome.
It is completely obvious to me from dealing with Dave that he cares much more about the veteran and getting them a result than he does about the fee. He has done pro-bono work on many of my cases, going far beyond the call of duty. For this I am extremely grateful.
A lot of veterans groups advocate going to a free service and are against using lawyers because of the fees (which are set by the VA). However I'm in the business of helping veterans and know that some cases, especially those that have previously been denied, call for vaster legal guidance and free does not always mean the best service. Dave Bander really cares about his veteran sand always puts them first. I have a very high regard for Bander Bander and Alves and have sent many of my colleagues to them for advice. In fact I put them on a pedestal above many other law firms in their field…..because they truly care about the veteran.
Chris Dery
Veterans Service Officer
To see video testimonials from Chris Dery, please click the links below:
Testimonial #1

| Testimonial #2

---
Mark Alves was originally my husband's lawyer and did an excellent job for him when he had a liver transplant and was laid off by his job. Mr. Alves went to court, got him full disability and worked very hard on the case.
When I was diagnosed with Fibromyalgia Mark Alves was who I turned to. He is excellent and has a very BIG heart; I fell in love with him immediately. His wife Kori (his secretary) who often answers the phone was very patient with me as I don't understand English perfectly; she always took the time to make sure I understood exactly what was going on and what I needed to do in regards to my case. I learned a lot of things from her and she always made me feel important.
I have another issue coming up and will for sure be using Mr. Alves. If someone is looking for a lawyer I would absolutely recommend him and the whole team at Bander Bander & Alves. Mark Alves is an EXCELLENT lawyer.
Vivianne Fanarras
Disability Client
---
My daughter saw a television advert for Bander Bander and Alves and suggested I call. I went in for a free consultation which ended up lasting 3 hours, they were able to pull up all my VA records on a big screen and we discussed everything. They researched and found things about my medical history I had forgotten. Between Dave and his brother Steve, how they go after veterans benefits is phenomenal, they are masters in their own world.
I believed in them from the beginning and they ended up getting me much more than expected in benefits and back pay. They completely changed mine and my family's life. I have since referred 3 of my friends and my daughter to BB&A they have all been just as happy as I am.
What Dave Bander says he will do, he does. They are men of their word. I could not rave about them enough or say enough good things, excellent, amazing, incredible….they were a blessing in my life.
Paul DiBiasso
---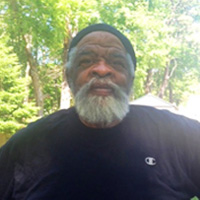 I served in the United States Army from 1960-67 and was stationed in Germany and France. I had been fighting with the VA over my benefits since 1997 and felt I was just banging my head against the wall over and over. As a soldier I had been trained to follow orders so I was just about to give up when I met David Bander.
David convinced me not to give up and was fastidious in his duty as an attorney, always keeping me informed as to what was going on with my case, when Dave knew something I knew it. He had the key to the door as he is extremely well versed in the interworkings of the government.
Since my claim was approved my life has been a LOT simpler. I would absolutely recommend Bander Bander & Alves to anyone who is struggling with a VA claim.
James Little
United States Army
To see a video testimonial from James Little, please click here  

---
My name is Bruce Edwards and I am a Vietnam vet. I had been dealing with Veterans Services to get my benefits sorted out; I got from $300 a month to $700 a month and thought that was as far as I could go. Then a friend of mine recommended David Bander to me. David worked on my case for 2 years. He is a straight shooter and does not give up. I would get frustrated and kept calling him but he was always patient and he always, always gave me hope. He would say "We are still in play and even if we don't get it, we will appeal and stay on course until we get you the benefits you deserve". He was a man who gave me hope.
Last Monday he called and said "We got it!" I am now on 100% which means I get $2900 a month in benefits PLUS they will be sending me back dated benefits! I was so grateful and joyous and the nice part was that David sounded just as excited as me!
Bruce Edwards
Vietnam Vet
To see a video testimonial from Bruce Edwards, please click here  

---
I had been trying to get my benefits from the VA for 11 years after serving in Vietnam, using various Governmental agencies to no avail. When I realized my case was about to expire, I knew I needed to get professional help before it was too late.
I spent two days researching on the internet before I gave Bander Bander & Alves law firm a call. I spoke with Dave Bander and started our conversation by explaining that I had a very complicated case as my medical history did not fit into the VA template for a benefit they recognized. I asked if I could explain and I would understand if he decided not to take my case do to the complexity of the issues. We talked for a long time; he asked lots of questions and finally agreed to take my case. At the time I called I was only on 20% disability and am now on 80% plus I received back compensation for 4 years.
On a scale of 1 to 10 I give this law firm a 10 and would highly recommend them to anyone looking or a competent lawyer, a very professional firm.
Fred Yates
Vietnam Vet
Chicago
---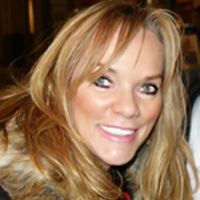 My name is Susie and I was hired by Bander Bander & Alves to collect a list of testimonials for their "Client Stories Page." It was originally like pulling teeth getting them to come up with names of people to call as they are so humble. However once I managed to get names and started calling I was absolutely and completely blown away by how impressed, thrilled and happy all these people were. Everyone I spoke to was willing to go out of their way to be of help with the project.
These lawyers clearly take the mystery out of the legal process; their clients have been under enough stress as it is, so it is clear to me that anyone who hires this firm are in very safe hands. Bander Bander & Alves truly have some raving fans!
Susie Wiggins
Business and Marketing Coach