Social Security Disability Insurance Benefits (SSDI)
Social Security disability insurance is the most common type of Social Security disability benefit, and it's a disability benefit that many think only provides retirement benefits.  Social Security Disability Insurance is part of the complex Federal Social Security program that gives monthly disability payments to people who are under the age of full retirement who are unable to engage in considerable employment activities and have enough quarters of work credit to qualify for benefits.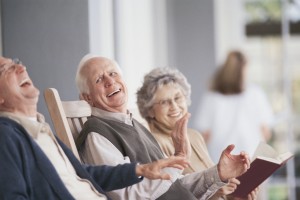 Generally, in order to be eligible for SSDI you must have worked at least five out of the last ten years before becoming disabled.  In the majority of SSDI cases, the benefit you receive monthly is based on the amount of Social Security taxes that have been paid into the system.
If you receive SSDI benefits, you can technically still work if you are able, but you can only make up to a certain amount of income in order to still qualify, but maximum level of income varies.
Many people think that because they are on Social Security disability they cannot work, but that is not always the case.  If you are able to work while on disability, you will be able to so long as you are meeting the income requirement; you must have an income under a certain amount in order to remain qualified for Social Security disability. For the answers to your SSDI questions, please give our Social Security disability law firm a call. Our attorneys can help you with your Social Security disability insurance benefits.
Social Security Disability Insurance Benefits (SSDI) FAQs
Why is there a five-month waiting period to receive SSDI benefits?
The waiting period is long enough to permit most disabilities to be corrected or for your client to show signs of probable recovery within less than 12 months after the onset of disability.