Actos (Pioglitazone)
If you have been taking Actos to help control Type 2 Diabetes and have concerns about the possible link to bladder cancer, you are not alone.
If you have been experiencing bladder problems and are currently taking Actos, or have taken Actos in the past, please contact us for a free case review of your situation.
Studies done in France in Germany found that Actos increased the likelihood of developing bladder cancer. The makers of Actos also did a study but found that the risk is only to those that have taken Actos for longer than 12 months. It is the long term use of Actos that is prompting an FDA warning on the drug, but the FDA has not issued an Actos recall at this time.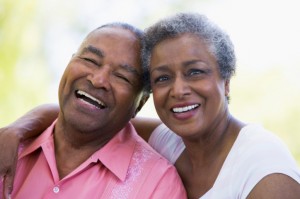 Actos was proposed as a safer diabetes alternative to Avandia, another diabetes medication. Actos is manufactured by Takeda Pharmaceutical Company.  Due to the dangers associated with Actos, the Food and Drug Administration (FDA) issued a statement requiring that the makers of the drug to include a Black Box warning on every package. A Black Box warning is the highest level of caution that the FDA issues before conducting a full recall.
Subsequently, the FDA released a safety alert to warn patients and doctors about the potential risks associated with Actos and other "pioglitazone" drugs. The FDA has concluded that a prolonged use of the drug (generally more than one year) may result in increased chances of bladder cancer. The French Agency for Safety of Health Products and Germany's Federal Institute of Drugs and Medical Devices have taken measures to instruct doctors not to prescribe Actos until a conclusive investigation is complete.
If you are thinking about filing an Actos claim be aware that there may be time limitations for filing an Actos lawsuit.
Signs and Symptoms of Bladder Cancer:
Blood in the urine
Urinary urgency or pain on urination
Back or lower abdominal pain
Loss of appetite and weight
If you or a loved one has taken 
Actos 
and feel as though you have suffered any of the above side-effects from this product, please call us at Bander, Bander & Alves. We will gladly speak with you about your experience with 
Actos 
and can advise you on the best approach for your product liability case. We are specialized personal injury attorneys with a great depth of knowledge in product liability. Please 
call our product liability law firm
 so we can help you!
*As with any medication including Actos, do not stop taking your medication until you speak to your doctor.