Social Security Disability
Many people have an idea of what Social Security disability is, but when it comes to the technical parts of a claim or knowing whether or not you qualify, it can become confusing.  Disability is the inability to engage in any substantial activity due to any medically determinable physical or mental impairment; this impairment may result in death, has lasted or can be expected to last for a year or more.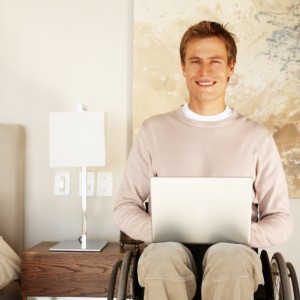 In order to determine disability there are many factors that are evaluated, the most important of which is your medical records and other various statements made by your doctors.  Your age, education and work history will also be considered.  The majority of Social Security disability cases will be decided based on whether you retain the 'residual functional capacity' to perform your past work, or any other work for that matter.  Some Social Security disability cases are decided in your favor based on Listings or Statutes which are written regarding various conditions.
Navigating through Social Security disability can be an intimidating task, but let us at Bander, Bander & Alves help guide you through the process.  We are Social Security disability attorneys with specialized knowledge and experience in this area of the law. Give our Social Security disability law firm a call, and we can help you!
Social Security Disability FAQs
Do I need an attorney to represent me in my disability claim?
No, you are always free to represent yourself. It can be beneficial to have a lawyer because they can help you understand Social Security disability law and procedures. It is not unusual for those seeking Social Security disability benefits to represent themselves the first time and, if they get denied, they may get a lawyer to help them navigate the appeals process.
Can I get both workmen's compensation and Social Security benefits at once?
Yes, but receiving workmen's compensation can offset some of the Social Security benefits you could get.  In other words, you cannot receive full benefits from two disability claims at one time.
How long must I be disabled before I can file for disability?
You can apply for disability as soon as you become disabled. In order to qualify, the disability – whether illness or injury – must be expected to keep you out of work for a year or more.
Watch this short video for tips on filling out your Social Security Disability Claim Form: