Zoloft (Sertraline)
Bander, Bander & Alves is currently reviewing potential Zoloft lawsuits involving women who took the antidepressant medication Zoloft and experienced adverse side effects after taking the drug during pregnancy.
Manufactured by Pfizer, Inc., Zoloft® is generically known as sertraline hydrochloride and is a drug prescribed to treat major depression in adults, as well as obsessive-compulsive disorder, panic and social anxiety disorders, and post-traumatic stress disorder in both adults and children.
Zoloft is classified as a selective serotonin reuptake inhibitor (SSRI) drug, meaning that it selectively affects serotonin. Serotonin is one of many neurotransmitters in the brain, which pass messages between nerve cells, and has been linked in various studies to an increased risk of birth defects.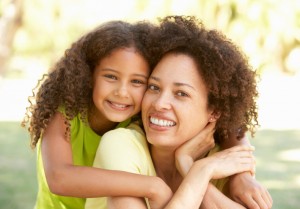 Zoloft Side Effects
The Food and Drug Administration (FDA) initially placed SSRI antidepressants, including Zoloft, in pregnancy Category C. This means that animal reproduction studies have shown an adverse effect on the fetus, but there have not yet been adequate and well-controlled studies in humans. Pregnancy categories measure the teratogenic effects a drug has on a fetus. The teratongenic effect measures if a drug or other substance is capable of interfering with the development of a fetus, so there could be serious risks to the unborn baby of a woman taking Zoloft while pregnant.
Birth defects or conditions that may be associated with the use of Zoloft include:
Abdominal wall defects (infant omphalocele)
Anal atresia (complete or partial closure of the anus)
Cleft lip and cleft palate
Clubfoot (one or both feet turn downward and inward)
Heart (cardiac) defects
Skull defect (craniosynostosis)
Zoloft Information
Zoloft was approved by the FDA and introduced into the market in 1991. Prior to 2002, the drug was approved only for use in adults ages 18 and over. In 2002, the FDA approved Zoloft to treat severe obsessive compulsive disorder in children ages six and older.
The FDA issued a Public Health Advisory on Dec. 8, 2005, warning that use of certain antidepressants during the first trimester of pregnancy may be associated with an increased risk of birth defects. The advisory was based on studies showing that exposure to certain antidepressants increased the risk of heart defects, including atrial and ventrical septal defects, conditions in which the wall between the right and left sides of the heart is not completely developed.
Citing a study published in Health Canada, issued a strong warning in March 2006 to pregnant women or women who were trying to become pregnant that antidepressant drugs like Zoloft could potentially pose serious risks to unborn or even nursing babies.
A 2007 study published in the New England Journal of Medicine found a "significant association" between Zoloft and septal defects. Septal defects can lead to the improper circulation of blood, making the heart work overtime. An atrial septal defect (ASD) is a hole in the wall between the heart's two upper chambers. A hole in the wall between the two lower chambers is called a ventricular septal defect (VSD). Septal defects can be life threatening. According to the study, mothers who take Zoloft during pregnancy may double the risk of having an baby born with septal defects.
In another study published in the March 2010 issue of Pediatrics, researchers found a potential association between exposure to antidepressants in late pregnancy and a delay in normal motor development skills at six and 19 months of age. The same researchers, in a 2009 study published by British Medical Journal, found that women who were pregnant and taking certain antidepressants during the first trimester had an increased risk of giving birth to babies having various heart defects.
A recent study conducted by scientists, published in the Canadian Medical Association Journal suggests that women who take antidepressants like Zoloft during the first trimester of pregnancy are significantly more likely to suffer a miscarriage than women who do not take antidepressants.
Autism and Antidepressants
The Archive of General Psychiatry published a report in July of 2011 linking SSRI antidepressants such as Zoloft to a potentially increased risk of autism spectrum disorders (ASDs) in babies born to mothers who took these drugs during the first trimester of pregnancy. Performed by researchers at the Kaiser Permanente Medical Care Program in Northern California, the population-based, case-control study compared a group of 298 children having varying degrees of autism and their mothers to another group of 1,507 randomly selected children and their mothers. Nearly 70 children from each group were exposed to antidepressants in the same class as Zoloft, and the researchers found a possible connection between mothers who took these drugs within a year before delivery and an increased the risk of their babies being born with ASDs. The highest risk was found to be among those whose mothers took these drugs during the first trimester.
Contact a Zoloft Lawyer
If you or someone you know has a child who suffered birth defects following prenatal exposure to Zoloft, please contact Zoloft lawyer David F. Bander by email or call 1-800-286-8686.