Work Related Accidents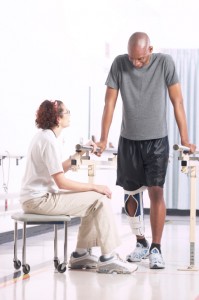 Work related accidents refer to any accident which occurs while engaging in the course of duties imposed upon an employee. Work related accidents and injuries are typically covered by Workers Compensation laws, but you also can recover from the negligent party who caused the injury.
The most common work related accidents cause:
Neck, Back, Knee or Eye Injuries
Repetitive Trauma
Hearing Problems
Loss of Limbs
Occupational Disease
Pulmonary Conditions
Work-induced Heart Attack/Stroke
Workers Compensation laws are designed to ensure employees injured on the job are compensated for their monetary losses.  Unfortunately, the benefits of Workers Compensation usually do not fully compensate injured workers for all damages sustained as a result of a work related accident.  In order to receive reasonable compensation, filing a third-party negligence claim is a common option.
Establishing liability for a work related accident can be difficult, and documenting the effect and extent of a worker's injuries is essential to obtaining a fair settlement.  For any work related accident cases you may have, contact the accident lawyers at Bander, Bander & Alves to get the help you deserve. We would be very happy to help guide you through disability law and help you understand everything you need to know about your work related accident.