Long Term Disability
Long Term Disability is an employee-paid benefit program that provides you with income to supplement the income you are unable to make as a result of an illness or injury.  This kind of disability comes into play when you are unable to perform your normal job, or any job for that matter, for a period of 6 months or longer.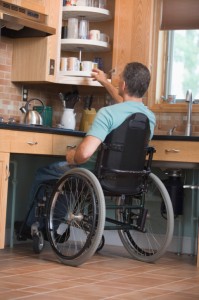 There are a few different ways in which your long term disability benefits can be paid to you, each with different implications:
Employer Fully Paid Plan
Employee Fully Paid Plan
Shared Cost Plan
Long term disability benefits can usually provide the recipient with a percentage of their typically expected salary, usually between 50 and 75 percent.  There are some long term disability plans that pay from 5 to 10 years worth of benefits, while other long term disability plans can pay until the age of retirement.  The long term disability benefits that a person receives are based on rate schedule.
If you need a lawyer for your long term disability insurance claim, please give the disability lawyers at Bander, Bander & Alves a call. We're long term disability lawyers who can fight for what you deserve.