Personal Injury
Personal injuries are any claims for an injury to the body, mind or emotions.  Personal injury generates when a case is filed by a single individual who sustained some sort of negligent damage.  Your personal injury compensation is a legal way to protect you from the negligence and damage of another.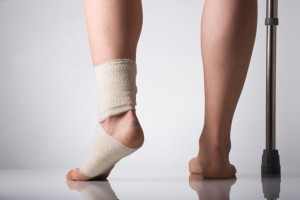 The most common forms of personal injury are:
When a plaintiff wishes to prove a personal injury, specific evidence will be needed; medical records, police report, doctor's notes, and any insurance paperwork are examples of evidence required to prove a personal injury.  On top of evidence, in general, every personal injury claim requires the plaintiff to prove that:
A legal duty existed. A legal duty is an obligation to act with a certain level of caution and care.
The legal duty was breached. This is typically proven by comparing the defendant's behavior to reasonable person.  If the defendant didn't use as much caution as a reasonable person, the defendant probably breached the duty of care.
The breach was direct/proximate cause of harm. Whatever the defendant did either directly caused the injury to the plaintiff or was a factor in whatever caused the injury.
There was harm. This involves proving damages which may include medical costs, lost income, damages from pain and suffering, or other types of damages.
If you have any questions about personal injury law or need representation for your personal injury claim, please call the personal injury attorneys at Bander, Bander & Alves. Our attorneys focus in personal injury law and we can help you.
Watch this short video for information on important first steps to take when you have a personal injury claim: