Supplemental Security Income (SSI)
This is a Federal government benefit plan that provides cash benefits for buying necessities like food and clothing to those who are blind or otherwise disabled and have little to no source of income.  Supplemental Security Income benefits are different from other Social Security benefits in that they do not take into consideration your prior work or you family's prior work.  Essentially, your eligibility for SSI will be decided without taking your work into account.  If you qualify for SSI benefits, you may also qualify for food stamps and be able to use Medicaid to help pay for medical bills.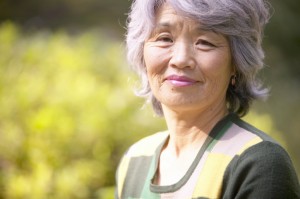 Here are the basic requirements for Supplemental Security Income benefits:
One must be disabled, blind, or at least 65 years old and have "limited" outside income and resources to receive SSI benefits.
One must be a resident of the United States and not be absent from the country for more than 30 days to receive SSI benefits; and
One must be either a U.S. citizen or national, or in one of certain categories of eligible non–citizens
Things that are not counted when determining your SSI:
The first $20 a month of the largest source of income you receive
The first $65 a month you earn from working and half the amount over $65
Food stamps
Housing you might receive from private nonprofit organizations
The majority of home energy assistance
Like with Social Seurity disability insurance, you can work while receiving Supplemental Security Income, but the benefits you receive will be reduced by the amount that you earn.  One major thing to consider is whether or not you need to work while receiving SSI benefits, which some find necessary.
As you can see, the criteria that you must fit to qualify for Supplemental Security Income is difficult to navigate because there are so many exceptions. If you experience any confusion while trying to determine your eligibility for SSI, please feel free to contact our Social Security disability law firm.  We would love to assist you and help to make your experience much more pleasant.
Supplemental Security Income (SSI) FAQs
When should I apply for Supplemental Security Income?
You should apply for Supplemental Security Income as soon as possible.  The sooner you get your application in, the sooner you can start to receive the SSI benefits you need, so long as you qualify.
How long will it take until I find out about my SSI benefits?
In the initial process, it could take up to around 4 months to hear back about your eligibility to receive Supplemental Security Income benefits.  If you are denied and decide to go through the appeals process, it usually takes around the same amount of time, if not a little bit longer.
Supplemental Security Income is a program funded by Federal tax revenue to provide financial assistance to the elderly (65 years of age or older), blind and disabled people who have little to no income.